Hillsboro Fine Art has hosted first solo exhibitions in Ireland by many renowned international artists including Jannis Kounellis, Larry Poons, Alan Davie, Gillian Ayres, Anthony Caro, Enzo Cucchi, Sandro Chia, John Hoyland, Alex Katz, Markus Lüpertz, Robert Motherwell and others.
Though Hillsboro Fine Art continues to develop its international links, its principal focus is on promoting Irish artists represented by the gallery; these include Orla Whelan, Paul Mosse, Cecilia Bullo, Vivienne Dick, Leah Hewson, Patrick Graham, Michael Warren, John Noel Smith, Gwen O'Dowd, Peter Cleary, Eddie Kennedy, John Gibbons, George Warren, Kevin Mooney and Jonathan Hunter.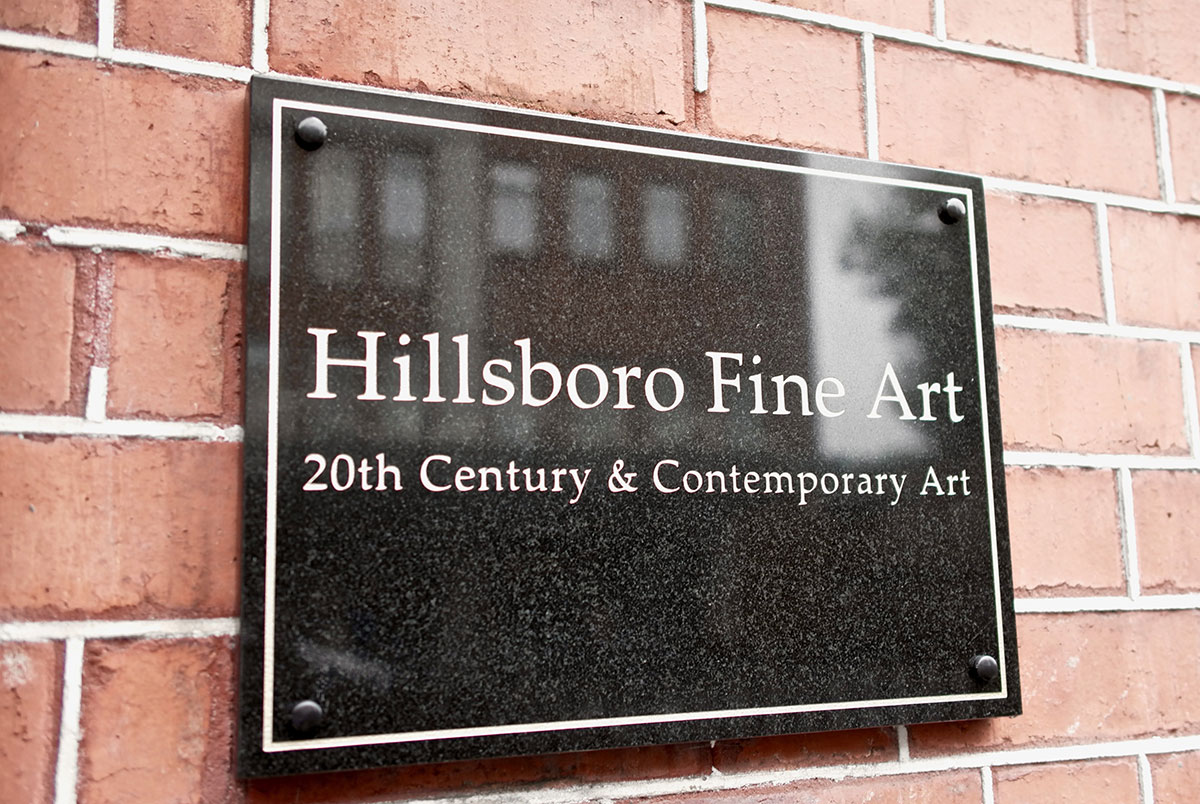 Gallery Director John Daly has more than 25 years experience curating exhibitions, advising clients and building collections, writing articles and working with artists and other art professionals across the world. He is deeply invested in scholarship and education, possessing a versatile arsenal of art-historical knowledge. The gallery regularly produces publications to accompany its exhibitions. John is a passionate supporter of all branches of the arts and is a Member of the Institute of Art & Law.
AML Compliance
Hillsboro Fine Art is registered with the FIU and the AMLCU and is required by law to carry out due diligence identity checks on clients before engaging in certain transactions. The gallery is also required to keep appropriate records of such due diligence identification and associated transactions. For individual buyers, this means verification of a buyer's full name, date of birth, nationality and permanent address; a copy of a valid government-issued photo ID such as a passport, driving licence or national ID card is required. If an artwork is acquired on behalf of a company, then that company's details including evidence of incorporation, directors and any ultimate beneficial owners are needed.